PNO Group main supplier of scoring Innovation Fund projects
July 20, 2023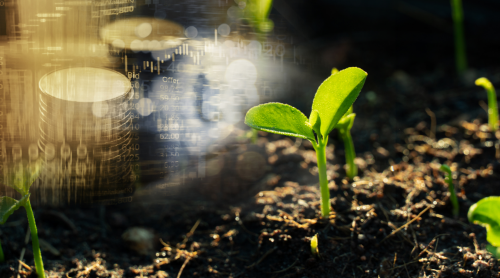 Of all 41 projects approved in the third call for large-scale Innovation Fund applications, PNO Group accounted for 14. This is over one-third of all approved projects, putting PNO Group at the forefront of successful Innovation Fund applicants for three years in a row now.
The Innovation Fund is effective; reducing emission projects partly funded by industry itself
The Innovation Fund launched in 2020 – successor to NER300 – is well on track. With a budget of around €40 billion (between 2020 and 2030), the Innovation Fund focuses on reducing industry CO2 emissions by investing in net-zero and innovative technologies. Funds for this come partly from the proceeds of the Emissions Trading System (ETS), so the industry itself contributes significantly to achieving these targets.
Although large budgets and numbers of projects always do well in communications, in our view the ultimate expected savings in GHG emissions is the most important figure. For instance, the expected absolute GHG emissions avoidance over 10 years that the funded projects from the first three calls run totals a staggering 429.8 Mt CO2eq.
Striking innovative examples in various fields
The third call of the Innovation Fund has again produced a number of imaginative innovation projects. As an example, we mention the pilot project that uses carbonate fuel cells (CFCs) to capture and concentrate CO2 streams, with the aim of reducing the effective cost of carbon capture and storage in energy-intensive industries in particular. Another example is a project designed to convert processed mixed plastic waste into feedstock for the production of new plastics.
But also in the other categories (Cleantech Manufacturing and Industry Electrification and Hydrogen), projects have emerged that will capture the imagination. What about a renewable ammonia production plant using an electrolyser fed by excess renewable energy from the grid? Or a project producing e-methanol using green hydrogen, which is produced using an electrolyser solution powered by renewable energy?
Expected changes for the coming call
To further contribute to achieving the European Green Deal targets, the Innovation Fund itself is expected to undergo a number of innovations:
new sectors will be added, such as maritime and aviation;
a new financial instrument called 'competitive bidding' is implemented; this is a way to support innovative low-carbon technologies whose market penetration is hampered by the lower cost of established fossil fuel-based technologies and risky perception by financial markets;
the size of the total Innovation Fund will increase from 450 million to 530 million ETS allowances;
improved geographical balances.
Fourth call likely to start in November 2023
Great initiatives are already in the pipeline for the next Innovation Fund-round, which is expected to be published around November 2023. So here is our call to you: if you are involved in innovation initiatives with a strong positive contribution on reducing GHG emissions, report to one of our Innovation Fund specialists. Within all parts of the group – from PNO Consultants and CiaoTech, EGEN and Arttic to PNO Chemistry – there is ample experience and expertise required to help you realise funding from the Innovation Fund. Please feel free to contact us.